My Paper Pumpkin, what's that you ask?
Just think . . . I come to your door each month (a fully decked-out creativity carriage). I'll help you escape your life with some paper fun. (I'm kinda like your paper fairy godmother—without white hair!) You'll love what you find on the inside: All the stamps, ink, paper, and accessories to create pinable projects. Stuff like cards, 3-D items, and more! Each month is a unique surprise!
For your first month (whenever you join) this is the kit you'll receive! It includes all of the supplies needed and a FREE Clear Block which is a GIFT that you can use over and over! This kit creates 4 adorable cards and includes envelopes and you get to keep a 2 piece stamp set and ink spot when you're done and oh wait, shipping is included too! only $19.95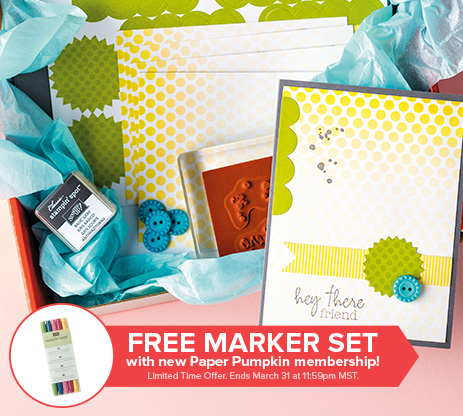 Turn that kit into this, I only added some white Baker's Twine because, well I wanted too!
I myself am signed up too! A surprise, A gift for myself in the mail, I just open and create, It's already cut and ready to go, Comes complete with an instructions, I think I'm in stamping heaven!
and list me (Rhonda Morgan, Phoenix, AZ 85048)
as your demonstrator and then email me to let me know you signed up!
If you sign up by the 10th of the month, you will receive a delivery this month!
If you sign up after the 10th, your deliveries will begin next month.
You will have access to even 'skip' a month if you're going to be gone!
You can opt out completely at any time, no time commitment or contracts.
Thanks and Happy Stamping!
Rhonda